This is a Sponsored post written by me on behalf of BISSELL Homecare, Inc. for SocialSpark. All opinions are 100% mine.
I have a confession to make, I hate cleaning—well, that's not entirely true.  I don't hate cleaning, it just doesn't make it to the top of my priority list these days.  Back in the day, when Jamie was still living at home, and I was busy being a wife and mother, I took pride in our home and was always ready for unexpected guests.  I worked part time, and had plenty of time for those dreaded household chores. Jamie had frequent slumber parties with her friends, and I had those home parties that we all had back in the day.  You know, the plastic parties, jewelry parties, home décor parties.  Fast forward many years, and I've been busy, and haven't entertained here in my home for a long time. Later this month, I'll be hosting Bunco.  Only one of my Bunco friends has been to my home. We're longtime friends, but even she hasn't been here socially in years.  I think it's time to do some Fall cleaning… from 2010. 
When I got an email from BISSELL® asking me to try out their new PowerGlide®  Deluxe Pet vacuum, I knew right away that I was all about trying out this vacuum.
Let's take a look at a few places I should be cleaning, but are sadly neglected.
I'm so embarrassed to show this picture….
how
does a bathroom vent get SO dusty?   Seriously, I think my bathroom might be the dustiest and furball(iest) room in the house.  I prefer to use a vacuum to grab all that STUFF. If you have furbabies, you know that those furballs just "fluff" around the room if you try to get them with a broom!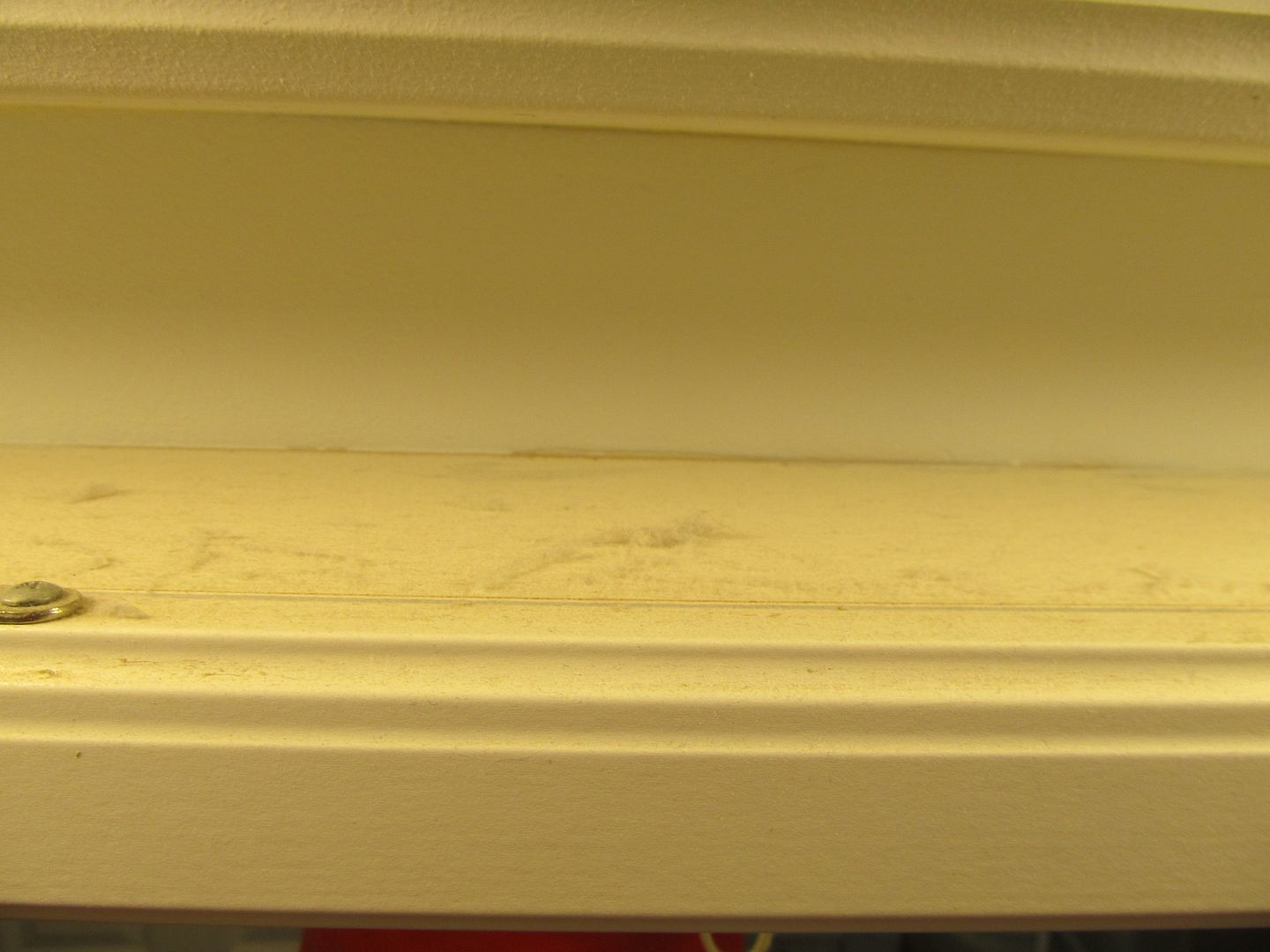 More dustiness in the bathroom… over the medicine cabinet. This is only visible to those who are over 6 ft tall!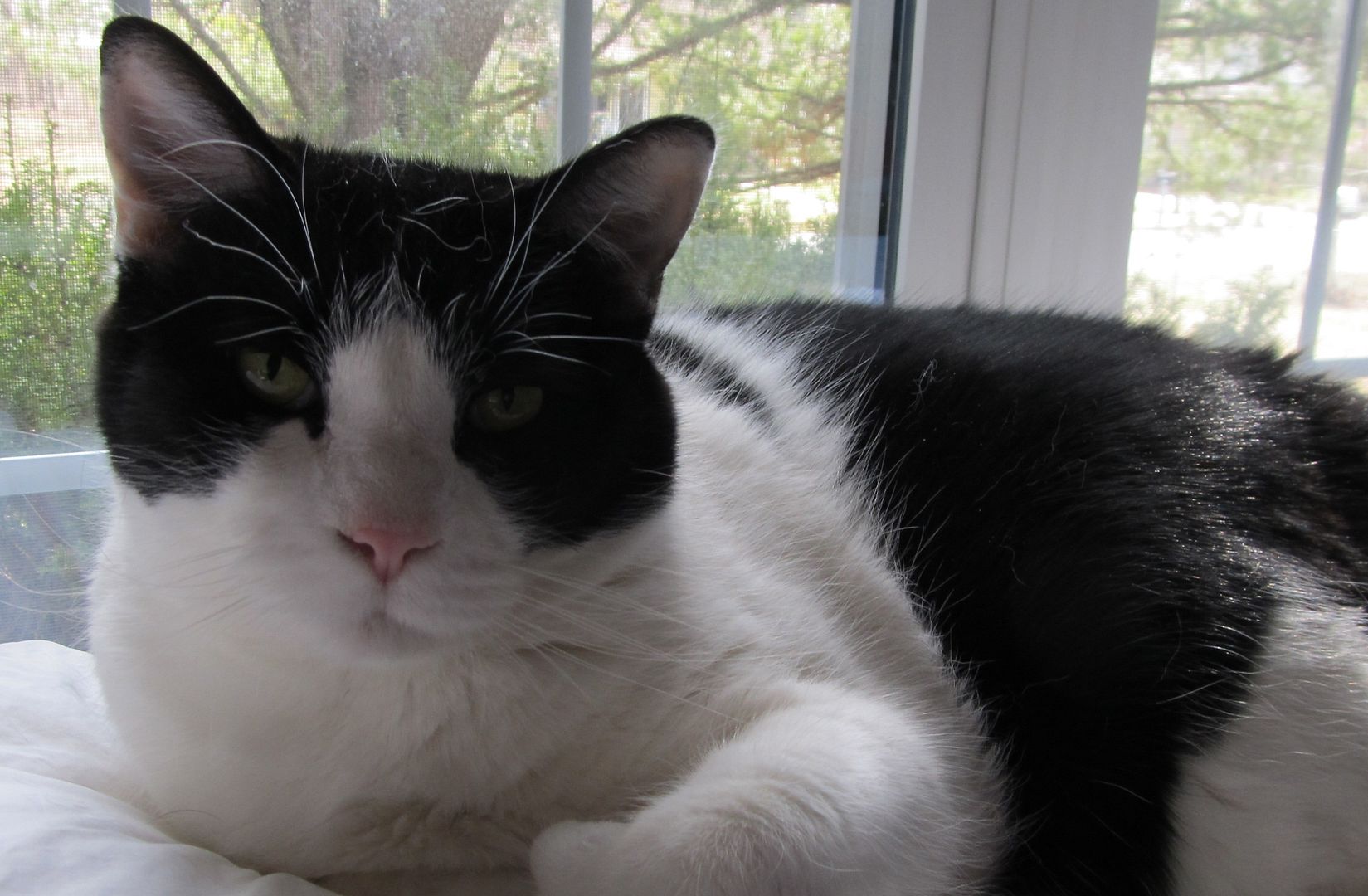 Look at that sweet face, no, seriously–take a good look at that hair on Matt's head just waiting to fly around the room!
I'm in a time crunch, I have less than 2 weeks to get my home in tip top shape to host my party. Now, you say TWO weeks?  How dirty is your place?  But, remember I work about 3 full time jobs around here, so it's going to take me that long to fit it all in. You know I'd rather be building–but BISSELL®  will make it easier for me to get things done with these great
cleaning tips
.
BISSELL'S new PowerGlide®  with Lift-Off® Technology is powerful yet lightweight. No loss of suction, and the one-step removal pod for portable cleaning make this vacuum perfect for cleaning up the messiest of messes! I especially love that it's bagless, and so easy to empty.
With the PGLO (PowerGlide® with Lift-Off® Technology) this vacuum makes cleaning every room of the house so easy. It will  go from my throw rugs, to the hardwood floors in the living room, tile in the bathroom, carpet in the bedroom, and even my painted vinyl floor in the kitchen. PGLO will make it easy to clean the basement stairs, that are long overdue.
Does all this talk have you in the mood to get busy on your fall cleaning, or are you already way ahead of me?
BISSELL is currently having a sale for $20 off plus free shipping for the following products:
PowerGlide®  Pet Vacuum with Lift-Off® Technology 2763
PowerGlide®  Pet Bagged Rewind Vacuum 38631
PowerGlide®  Pet Vacuum 1044
Use the promo code POWERGLIDE, now through November 30, 2013.
Stay tuned to see if I can stay on track with my Fall cleaning, along with working on projects, blogging, Etsy, and the community classes I'll be teaching.  I sure hope that none of the ladies peek in any closets while they're here…..
gail