You may be familiar with these type of alphabet photography signs. They make great wedding gifts—I gave a sign to Jamie and Andy yesterday at their bridal shower in Nashville (Goodlettsville) TN. The pictures were all taken at my home (jamie's childhood home). I thought that having the pictures taken around my yard would hold more significance than if I ordered letters off of Etsy or somewhere else.
Alphabet Photography
First, we have a "Y" from our "porch" swing that has been in the yard since 1988.
Next, a birdbath that has been in the family for about 40 years. (it is upside down on the ground in this picture)
The gate latch makes a perfect "u".
My "barn" shed door where my "stash" is stored! Do you see the "n"?
My patio chair makes the "g".
Put them all together:
Black & White Alphabet Photography
Black & White Alphabet Photography Letter Sign
Repurposed Cabinet Doors
A neighbor gave me a bunch of cabinet parts.
One of the cabinet doors was the perfect size for this alphabet photography sign!
Designing the Sign
I cut out Andy & Jamie and their wedding date with my Silhouette.
Applying Vinyl Images to Sign
These are the best tools for applying vinyl.
I positioned the vinyl and used some Scotch Blue painter's tape as my "hinge"
I have a sample counter top chip that works great for burnishing the vinyl to the board.
Apply Alphabet Photography Letters

This is the glue stick I used to adhere the alphabet photos to the board.
I owe a big thanks to Tricia @ Three Petunias for helping me "photoshop" the alphabet photography pictures. She is such a sweet lady! AND her Three Petunias? so darn cute!
Less than 2 weeks now till the wedding. Jamie has everything under control! I'm so impressed with how much of this wedding planning she has done all by herself! Love that girl!
gail
see more DIY Signs Here
Pin It
Linking to: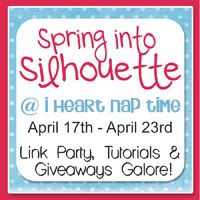 Gail Wilson is the author and mastermind behind My Repurposed Life. She is obsessed with finding potential in unexpected places and believes that with a little hard work and imagination, any old thing can be made useful again, including herself!
Gail reinvented herself during a midlife crisis and has found purpose again. She hopes you will find new ideas for old things and pick up a few tools along the way.