Welcome to another week of Catch-as-Catch-Can. These are just a few of the great projects that were linked up last week.
Betsy @ My Salvaged Treasures repurposed some yardsticks
Amy @ Whisperwood Cottage is so creative!
Kelsey @ Fabulously Flawed Got this FREE
Anna @ Ask Anna has so many great tips, this one is about cleaning your lint filter in your washing machine.
Clarissa Emily @ A Little Stone House discovered Habitat for Humanity Re-Store!
Okay folks, listen up! This is glue colored with paint!
Suzy does a great job, and has some fantastic tutes!
LouLou's hutch
Full Circle Creations turned some old wood into a couple of really unique tables.
Mimi @ Blue Roof Cabin made a birdhouse from a bucket.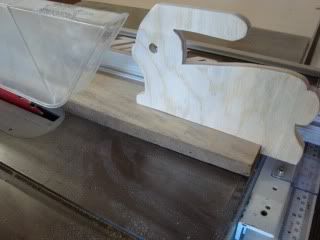 Julie @ Follow Your Heart Woodworking made a great "push" stick!
Tiff @ Making the World Cuter –bleached some t's!
If you were "caught" feel free to take the button:
Now, I'm anxious to see what YOU have been working on. Link up your project, your etsy store or even promote your blog. All I ask is this: If you link your general blog address, please use a button or your profile picture for your thumbnail. Weeks from now someone will click on your thumbnail and be "lost" in your blog. Keep it clean folks! (you too Pat!)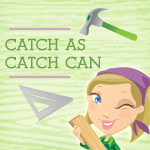 Link up!
I appreciate you reading my blog in your reader and/or via email.
You can reach me at gail@MyRepurposedLife.net