You may have seen this a couple of weeks ago at The DIY Club, but in case you missed it, here it is on my site.
Home Sweet Home is one of my favorite phrases of all time. Being part of The DIY Club I received a 12x12 inch "Home sweet home" vinyl lettering decal from Design Divas. I normally do these types of projects on wood, but I was looking for something different this time. I chose a 12x12 granite tile from Home Depot.It was only $5.00!! That's my limit ya know.
I laid the decal on the granite tile just to make sure it would fit.

I cleaned the tile with alcohol, to make sure there was no oil or dirt.

I burnished the vinyl applique to make sure it was adhered to the transfer paper.

I measured to make sure the decal was centered. I love using this sewing tool for my indoor projects. For my outdoor tools I use the combination square.

I used some painter's tape to make a "hinge" as is suggested by Design Divas.

I lifted up the decal and removed the transfer paper.

I love the shininess of this granite tile!

I lowered the vinyl decal onto the tile.

I burnished the vinyl decal onto the tile. I use an oversized countertop sample, it works like a charm.

I gently peeled back the paper to reveal my new Home Sweet Home tile.

To make sure that I have a good seal, I put the glossy transfer paper over the new vinyl wording . . .

. . . and burnish it one last time.

I really love my new plaque, displayed on an easel on my fireplace. If you're looking for some great vinyl, check out Design Divas!
gail
Pin It
linking to: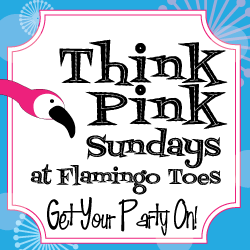 Gail Wilson is the author and mastermind behind My Repurposed Life. She is obsessed with finding potential in unexpected places and believes that with a little hard work and imagination, any old thing can be made useful again, including herself!
Gail reinvented herself during a midlife crisis and has found purpose again. She hopes you will find new ideas for old things and pick up a few tools along the way.