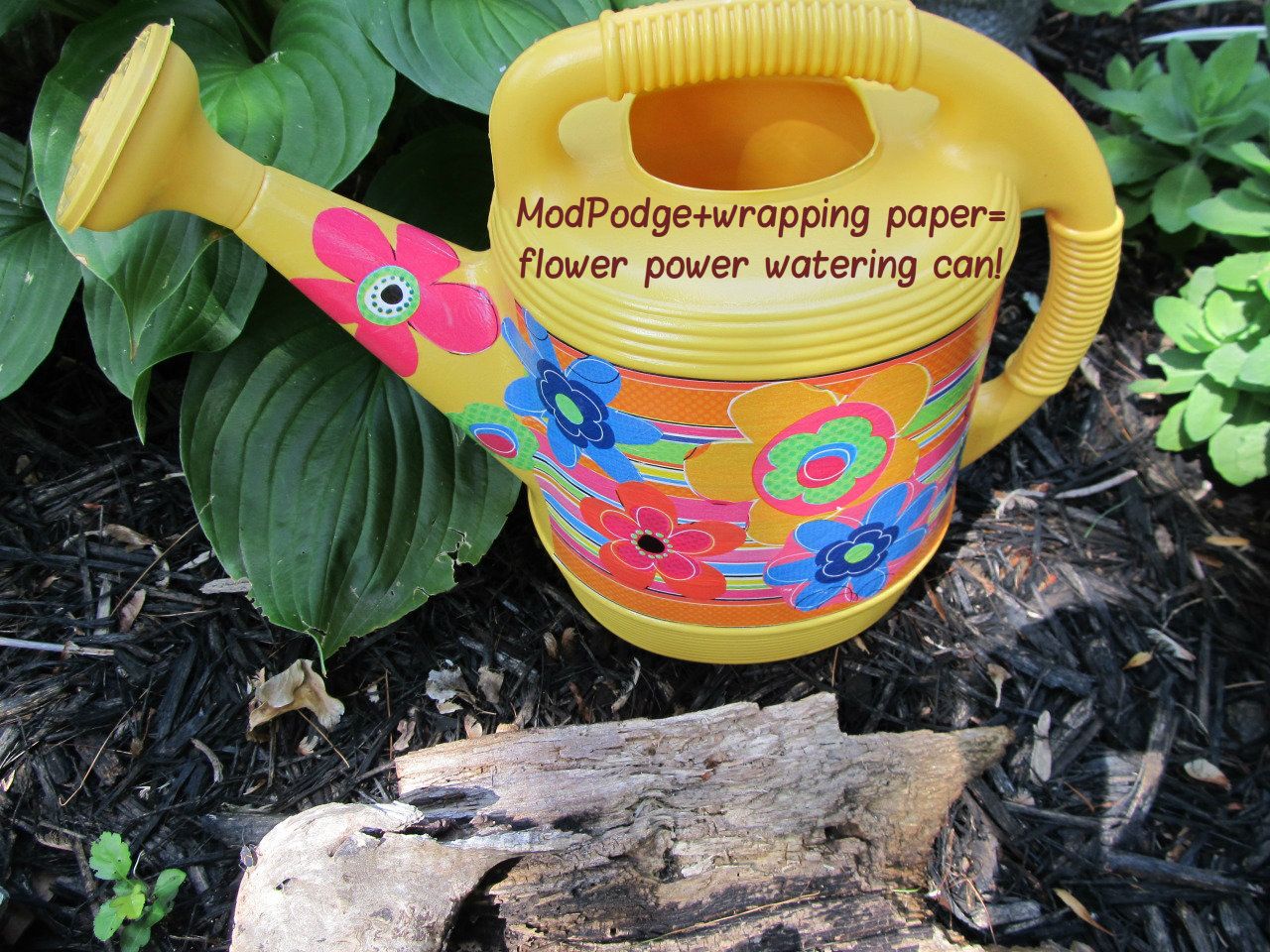 I was recently contacted by the nice people at Plaid to check out some of their products available in the new craft department at Walmart. Have you visited your Walmart craft department lately? They are making some big changes in select stores.

Plaid sent me a variety of products to play with! Did you know that Folk Art paints and Mod Podge are Plaid products?
Look at those great foam applicators! They fit right on your Folk Art bottles.
See that package on the left? It's a set of 8 brushes and a DVD. There are lots of fun projects and great tips on the DVD. It was a great resource. Love the stencils!
After receiving my products, I got to go shopping at my local Walmart to look for items for crafting!

I was all over the place looking for the next great project. I was pretty sure I wanted to decoupage something with the fabulous Mod Podge.
How fun would it be to decoupage a toilet seat!!!
Because I love Spring, and the weather has been so nice, I spent a great deal of time in the garden center.
Love the colors, but it would be a shame to cover up all that glossiness!
Ohhh, I think I spy my first project!
How about some great terracotta pots? Yep, my second project has been found!
I stopped by the craft department at two of my local stores. The craft fairies haven't visited my stores yet.
You might want to contact your local store to see if the magic has happened yet.
So, I came home with a watering can, a flower pot, and some wrapping paper. I couldn't wait to get started to decoupage watering can …why are we such an impatient bunch? I dove right in . . .

I cut my striped wrapping paper to fit the center of my can.
I used my foam brush to apply some Mod Podge to the watering can.
Then I applied the wrapping paper. The wrapping paper was perhaps a little too thin for this project. It was tough to get it smooth without ripping it. See the cute flowers? The stripe paper came with a coordinating flower paper. I cut the flowers out.
I then applied the flowers onto the watering can, and the striped paper. Do ya know how difficult it is to take pictures with Mod Podge all over your fingers?
I love the way the flowers look on top of the striped paper!
To make the watering can water resistant Plaid recommends coating it with Polycrylic.
Have you ever seen a cuter watering can?
For my second project, I used Folk Art Apple Red, Cobalt Blue, White, and the ever popular Chalkboard Paint.

I used some painter's tape to tape off my area.
Then I used the ohhh so handy foam applicator to apply some white paint.
After the white paint dried, I taped off a square for my blue.
Do you remember how I said I jumped in and started doing my projects right away? I should have watched that informative DVD before I attempted painting stripes on my flag. (not pictured)
I used the tip of my brush to "dot" the stars on my flag. (not pictured) I suppose I got so involved I forgot to pick up the camera.
I painted on three thin coats of chalkboard paint. I brush the first one on one way, the second coat the other way, and the third, the same as the first coat.
I really love this chalkboard paint. I used a chalk marker on it.
This would be a great project to do with the kids…they could probably do as good a job as I did! hehehe
For more information check out Plaid's site. I follow Plaid on Facebook, Twitter, and Pinterest, do you?
gail
I wrote this post as part of a paid campaign with Plaid Crafts and Blueprint Social. The opinions in this post are my own.
Be sure to check out these other great projects:
Gail Wilson is the author and mastermind behind My Repurposed Life. She is obsessed with finding potential in unexpected places and believes that with a little hard work and imagination, any old thing can be made useful again, including herself!
Gail reinvented herself during a midlife crisis and has found purpose again. She hopes you will find new ideas for old things and pick up a few tools along the way.