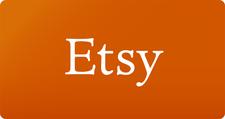 I have had an account on Etsy for several years. I've purchased a few items here and there as gifts for jamie. A couple of months ago a really good friend offered to let me sell through her store. I made a couple of sales, and decided it was time to jump in. My Etsy Shop officially opened a couple of weeks ago. I am just announcing it today. I did mention it on Facebook last week, and right away got three orders. I don't have a lot in inventory yet. I really don't know what I should offer. Many of my pieces are large and would be difficult to ship. I'm a little confused about how it all works, with circles and groups and all that.
My specialty has become rusting wedding signs with reclaimed wood. I love making these signs for happy couples like Jeremy and his Mrs.
Many of the signs I do are custom signs, like this rustic Just Married sign.
I love it when brides share their pictures with me, like this rustic Mrs. sign.
I'm not sure I want to be really active, but it will be nice to make a few extra dollars doing what I love to do. Next week, My Repurposed Life will be celebrating 3 years of projects and blogging. Isn't that crazy? THREE years! It's hard to believe. I will be having a week long celebration of giveaways. Currently I'm at about $1400 in prizes. GOOD stuff! Some of my favorite products.
I'm thinking about offering a credit to my Etsy store as a prize. Can you give me your honest opinion? I don't want to offer a giveaway, and have like 10 entries. That might hurt my itty bitty feelings. So, hop over and take a look around and tell me what you think. I suppose if a regular reader won, I could offer up something that's not in the shop, but something you loved that I did recently. (within reason, and easy to ship)
Thoughts?
thanks!
gail