I was featured last week: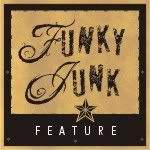 ******************************** 
E-mails:
Hi Gail,
I received the gorilla glue package the other day, and just wanted to say thank you! It's seems so silly to get excited over a little glue, but I am excited! I'm going to go try it out now, and I'll probably post about it and link back to you.
Thanks again! Love your blog!
Lyndsey
Lyndsey… it was hard to give it away!  I love Gorilla glue and I use it all the time!
********************************
From Laura about the tote bags she won:
Gail,
I got them today!!!  Wahoo!!!  They are sooooo nice and I'm SOOOOO excited to do them up.
Thank you again!!  They will be put to good use I promise 🙂
I'm working on a giveaway also for when I hit 50 followers and I've only got 4 more to go so stay tuned 🙂
Laura
Yay! I can't wait to see them all fixed up!
********************************
From Julie about painting a ceiling fan:
I just wanted to let you know that I love your blog. I love how to give great ideas on how to redo things for little money to make them almost brand new. I liked this so much with your ceiling fan that I decided to try it myself. You can see the pictures here of my own fan project.
Thank you so much for the inspiration! 🙂
Julie
Julie, I love it when my readers are inspired by something I do! Thanks so much for letting me know I inspired you.  I think your fan turned out fabulous!  Way to go.
This is Julie's "before", click the picture to read about her redo and see how awesome this fan turned out!
********************************
From Cindy about my family rules sign:
Hope it is ok that I gave you a little shout out on my blog today.  I have seen so many family rules signs out there and when I saw yours I was truly inspired.  So many of the others use a bunch of colors and patterned scrapbook paper.  I love the simplicity of yours.  I would have copied your white on black but Walmart didn't have white vinyl.  Not that I ended up using vinyl, but whatever.   I am still happy with the way mine turned out.  Rambling, sorry.
Anyway thanks for the inspiration. 
Have an awesome week!
Check out Cindy's Family Rules!  Click the picture below to see how she made hers!
********************************
I got this comment about my family rules sign:
Barn Owl Primitives said… 29
Great Job! I paint these signs for a living and yours turned out beautifully! Stop by my shop and take a look around when you have a minute!   barn owl primitives
xoxo ~ kristi
Check out kristi's ETSY shop for some great signs!  You won't have to make your own, you can just buy one from her!
********************************
Older Posts:
About the Door Headboard
ROBIN18447 said… 19
Will this door work for a king size bed?
Robin, As you can see, this was a 5 panel door. In it's original state, I believe it would work for a king size bed. I cut it down to make it fit my queen size bed.
Meg said… 23
Just took a look at the doors you had linked to this post. I LOVE them! Did you end up doing anything with them?
Meg, I have not done anything with the other doors yet. I have cut them, and I have a project in mind. I am waiting for the weather to cool down before I work on that project.  Stay tuned!
 ********************************
Recent Finds August 9, 2010 (Monday's Post)
Proper Prim said… 1

Great finds Gail… I wanna see what you do with nubs… that is too funny… I looked in my crystal ball and saw a dog bed… lol
Have a great day… can't wait to see what you are up to.
Hugs, Deb

 
Granny J said… 2
You made quite the haul for $5. Like Deb, I see a dog bed from the nubs. Can't wait to see how you use the enamel lids. I'd have grabbed those for sure.
jamie said… 3
i think nubs might be a great base for that record shelf you're going to build me! 🙂
I have to admit I was thinking dog bed, until jamie came up with a better idea!  She has been wanting some record storage for quite a while.
Cassie @ Primitive & Proper said… 6
oh my gosh i want those owls!!! are you going to paint them white? are you going to sell them…. if so seriously let me know!
also, i think i have those same frames that i got when my local salvation army closed for 25 cents each. they were from the illinois moulding company…
Cassie and I have come to an agreement on the owls!  I thought jamie might want them, but nope she doesn't. Cassie, they will be in the mail soon.
Debbie said… 7
What a haul!!! I think I love Joey. I can't believe all the great bargains you got. I am eager to see what you do with some of it.
Pam said… 11
Great finds….I know you will miss his booth.
Kelli said… 12
What amazing deals! I have been looking for round frames….they are so expensive here! Joey needs to move here and open a shop!!! Can't wait to see what you've got up your sleeve 🙂
I stopped by Joey's booth a couple of times last week. I have heard that as of August 23, he has someone that will be buying his "stock".  I will definitely miss the bargains I've found in Joey's booth.
R said… 16
I think the candlesticks came with lids because they once had glass hurricanes on the pillar holders, and then you put the lids on them- sort of like apothecary jars~
Thanks for the info!  Makes sense to me.
********************************
Can You Guess What This is Going to be?  (Tuesday's Post)
Rose @ Confessions of a Curbshopaholic said… 1
That's a clever use of the fan brackets. Maybe a decoupaged picture to dress up the background?
Scrapbook paper or wallpaper or something with a bit of pattern but not overbearing.
Or maybe a word stencil, with baking terms…
Can't go wrong with your favorite fleur d lis pattern either…..
Of course it's just fine the way it is too!
A dab if black paint on the screw heads will make them disappear.
Denise said… 3
If you do put something on it I would go with something simple. I think it looks great, you are so creative!
beansgood said… 6
Genius! ….but, me thinks it needs to be shabbied up some. Rose has some wonderful suggestions. I can see easily envision the word stencil with a worn look.
the cape on the corner said… 7
lookin good. i was gonna comment about putting some black paint on those screws, but i see that rose beat me to it. i second that idea, then!
Meg said… 24
Brilliant! What a clever idea! Love it. You know what I do when the screws don't match the paint? I use a black sharpie to color over them! I know–I'm such a cheater! But, it works!
I'd love for you to check out my blog for a fun giveaway!
http://alittleknickknack.blogspot.com/2010/08/another-csn-store-giveaway.html
Proper Prim said… 8
Wow that is the most clever idea I have seen in so long… you do come up with some good ones.
I would definitely grunge it up a bit… have to keep in line with the vintage age… what about wrapping the middle of your pins with burlap and tie it on with twine or burlap strings…
I also like the stencil idea too with some kitchen sayings or maybe a pie recipe or cookie recipe, something you would use a rolling pin for. You could take some old beaten recipes and decoupage them on the backing too.
Hope that all makes sense… lol
Great job and awesome idea.
Hugs, Deb
Marydon said… 14
What a marvelous idea, Gail! I would just paint the background a different color, with the white border frame. I put my family rolling pins in a crock on the counter.
Have a wonderful summer day ~
TTFN ~ Hugs, Marydon
Ladies, ALL great ideas! Thanks so much for your input. Great tips about the screws. The only time I've ever painted screws, I used spray paint sprayed into the lid and painted it on with a Q-tip.  It didn't work so well. My plan was to buy some new drywall screws because it seems like I've been needing some short screws lately. This piece currently sits right where I staged it. It has been so hot this week, I haven't ventured to the garage at all.
Granny J said… 4
OMG that is perfect. Grampy, get the ladder! I need you to take down the ceiling fan. lol The rolling pins look great displayed with them resting on the handles. I'd use some old fashioned wallpaper in the insert if you feel it needs anything. I think it's perfect though. Thank you so much for the idea. I'll be watching for some ceiling fan blades.
Jackie!  You crack me up!  I had 3 different kinds of brackets/arms or whatever you want to call them. Most of them wouldn't work. 
Amber said… 11
omg, I love, love, love this idea. I collect rolling pins and I'm going to do this straight away!! Thanks for posting this!
hiking2life said… 20
I love this so much, I am going to make one for my mammie for chirstmas. I was thinking it would be way cute with little cup hooks on the bottom for measuring cups! Since she would be using her rolling pin instead of just a collection display. Thanks for the idea! I love your blog
Becky@Beyond The Picket Fence said… 10
Brilliant–oh I love those old pins, now I want to make a pie.
hahaha  some of you want to make a rolling pin holder but it makes Becky want to make a pie!   🙂  If you girls make one of these, please let me know.  I'd like to see your "take" on it.  Some of the bloggers gave some great ideas to embellish a piece like this.  I suppose if I made it for myself, I would have had better ideas.  I am NOT a scratch baker.
Cassie @ Primitive & Proper said… 2
what a neat idea! i was going to guess curtain rod supports. i was close, i guess? 😉
Nana's Fun Stuff said… 13
Oh very cute!!! I didn't guess that one at all 🙂
Kelli said… 16
I love that! My guess was WAAAAAY off 🙂 I was thinking…fancy garden markers. I'm not as creative as you, for sure. I think a vintage photo or decal would be cool to add to the board. Great job, again! (when I used the wrong color of screws, I just dabbed a bit of black paint onto them…really lazy DIYer!)

Candace@craftysisters-nc said… 9
Very clever Gail! Only you can see beyond the scraps of a ceiling fan! 🙂
Molly @ A Bit O' Shine said… 18
Totally brilliant!!
I was given a vintage rolling pin for making springerle cookies and I would love to display it all the time because it has this great pattern on the roller.
Love, love, love this!
Homemade Quilts by Granny said… 19
Well Gail you have done it again….you inspire me too try to think outside the box but I just don't think I will ever be as creative at crafts as you are…my ideas always go back to fabric or painting. God Bless Trish
Nestled In Rosenberg said… 23
I love this! You are the queen of repurposing!!

Sylvia said… 25
You aren't just thinking outside the box; you are thinking outside the pie tin, too. Your brain is amazing. This is beyond cool.
Vintagesouthernlife said… 26
Great idea! I love your blog… so many creative projects. You are the queen for thinking outside of the box.!
Annette
That one girl said… 28
Whoa, you are smart! This is brilliant. Why didn't I sit behind YOU during all my hard classes in high school?!
Ya'll are too nice!  I do a lot of copying or tweaking of other bloggers projects.  With all the blogs and ideas it is hard to come up with something that SOMEONE hasn't thought of yet. Although this was one of the RARE occasions that something unique came to my little ole brain.
********************************
Stockade Fence into Plant Shelf (Wednesday's Post)
LisasCreativeHome said… 4
OMG I love it! The patina is great! I will have to keep my eye out for some old fencing! Would look great on a porch!
Lisa, I've been wanting some old fencing for a long time! So funny that my friend couldn't believe I wanted her old fence!
Kathy said… 5
That really turned out great! My husband is a stone mason and has done lots of work in what he calls "the rich people's back yards"! They actually pay him to put a mixture on the new stone work that will grow that green mossy stuff! So see, you've saved money again.!
Michele said… 19
wow that shelf would look awesome on my garden patio! aren't old weathered things the most inspirational things to work with? it's like they have a soul or they've lived or something… so great!
Kathy, that is too funny!  Michele, I totally agree with you. Even when I do work here at the house, like my fireplace or bedroom redo, I think about the man who built this house. His name was Ed. He, his wife and his two children lived here before they moved across the street from where I now live. Ed has since passed away, but I am very close to the rest of the family.
Sonya@Beyond the Screen Door said… 9
I love this project! You did an awesome job! It looks like it would be right at home in an old potting shed!
Yes Sonya, too bad I don't have a potting shed. Nor do I have any plants to display on it. If I don't find a new home for it, I suppose I will have to buy some potted plants next year.

Jill said… 10
Ooooh! I love this and could definitely use one of these! I want to do a lot more outdoor stuff for next year including a tool/watering can shelf and on for planters like this!! A potted herb garden would look great on here! In terra cotta pots with chalk board paint labels….oooh, I'm getting excited!
Jill, I'm so glad you were inspired by this piece!  That's why I'm here!
Proper Prim said… 11
There you go again, amazing us with your talents.
Love the look of that… perfect outdoor shelf… Love Granny's reply.
Those boards would make some awesome window shutters… I know because I am on the look out for some…lol
Another fab piece Gail.
Have a great day.
Hugs, Deb
Deb… what a great use for some of this leftover fence!  Shutters!  I love shutters.  I don't really  have a place for shutters.  Oh, wait!  I do have a barn type shed in the back yard. And lots of windows!  hmmmm If only I had someone to visit me and help me decorate my shed!    😉
Renee said… 21
Love the shelf, I am amazed at how you can see past what something is, and see what it can become!
Thanks Renee, but I'm certainly not the first one to recycle/upcycle old fencing.
********************************
Rustic Signs (Thursday's Post)
Jen T said… 1

These are awesome!! I love the little house you've made…You can always use stencils if you don't like freehand and that would look great. Home Sweet Home is cool or a line from a poem about home would be good too. I love what you are doing!!!
Jen, if ONLY I had a Cricut or a Silhouette!  I suppose I'll be cutting out some stencils this weekend.
Green Willow Pond said… 4
Boy you sure turned a sow's ear into a silk purse…3 or 4 silk purses in fact! I love your little house on the sign. You could hang it from a length of rusty chain. I like Granny J's idea of twigs for letters…maybe drybrush them with a little white paint to make them stand out.
Thanks so much!  Rusty chain would be perfect! 
junkermidge said… 11
Actually I'm kind of partial to the smaller piece you made. Maybe with a doorknob or some kind of unique knob/hook. My fencing is still laying out in my yard, but you're inspiring me to pull it out and get busy. Thanks.
Midge
Midge… that's a great idea. I have a lot of small pieces (and some large pieces) left.  Maybe even one board by itself?  With one hook?  hmmm, now you have me thinking!
madge1967 said… 12
Hey Gail!
Yeah, I want your throw outs put them on ETSY and send them to me!!! I love your redo's!
Melissa
Mel
Mel… someday I may actually open an ETSY shop.  What do ya'll think?  Do you think I should do ETSY?
********************************
Featured Followers Friday (Friday's Post)
Thanks for the feature!! I've found some wonderful new blogs through your Featured Followers Fridays.
Gail- I got your comment today and my jaw dropped to the floor and I am telling you- I just about DIED! Thanks SO MUCH for featuring my blog- I'm humbled, excited, humored and extremely grateful that you shared a link to my little ole' blog. Love your blog!
Thanks for the fantastic blessing today! Have a great weekend!
August 13, 2010 5:20 PM

You both are so welcome! Thanks for being followers!
********************************
I don't have any garden pics to show ya'll.  It's been so hot, I'd be embarrassed to let you see how the weeds have taken over my hardy hibiscus plants. However, they are LOVING this heat and humidity.  They are not disappointing me with their lovely blooms!
They weathermen are calling for some cooler weather next week.  I sure hope they are right.  I think it's Granny J that calls them "guessers"  🙂
I'm starting a new feature on the blog. It's a weekly wrap-up newsletter. It is currently set to go out to my Google Friend connect peeps. If you didn't receive one today, then you are not on the list. You can subscribe to it on my sidebar. You can also unsubscribe there. If you prefer, you can simply view the newsletter at the same spot.
I hope you all are enjoying your weekend. Tomorrow I will have a rare Sunday post. A relatively new site is featuring one of my projects. I've spent a lot of time there looking around. I'll introduce you to them tomorrow, in case you haven't been there yet.  😉
Look for another giveaway Tuesday!  It's a goodie!  No real reason, except some nice people sent me a lotta loot to give away! 
gail
I appreciate you reading my blog in your reader and/or via email.
You can reach me at gail@MyRepurposedLife.net