This is a Sponsored post written by me on behalf of Miracle-Gro for SocialSpark. All opinions are 100% mine.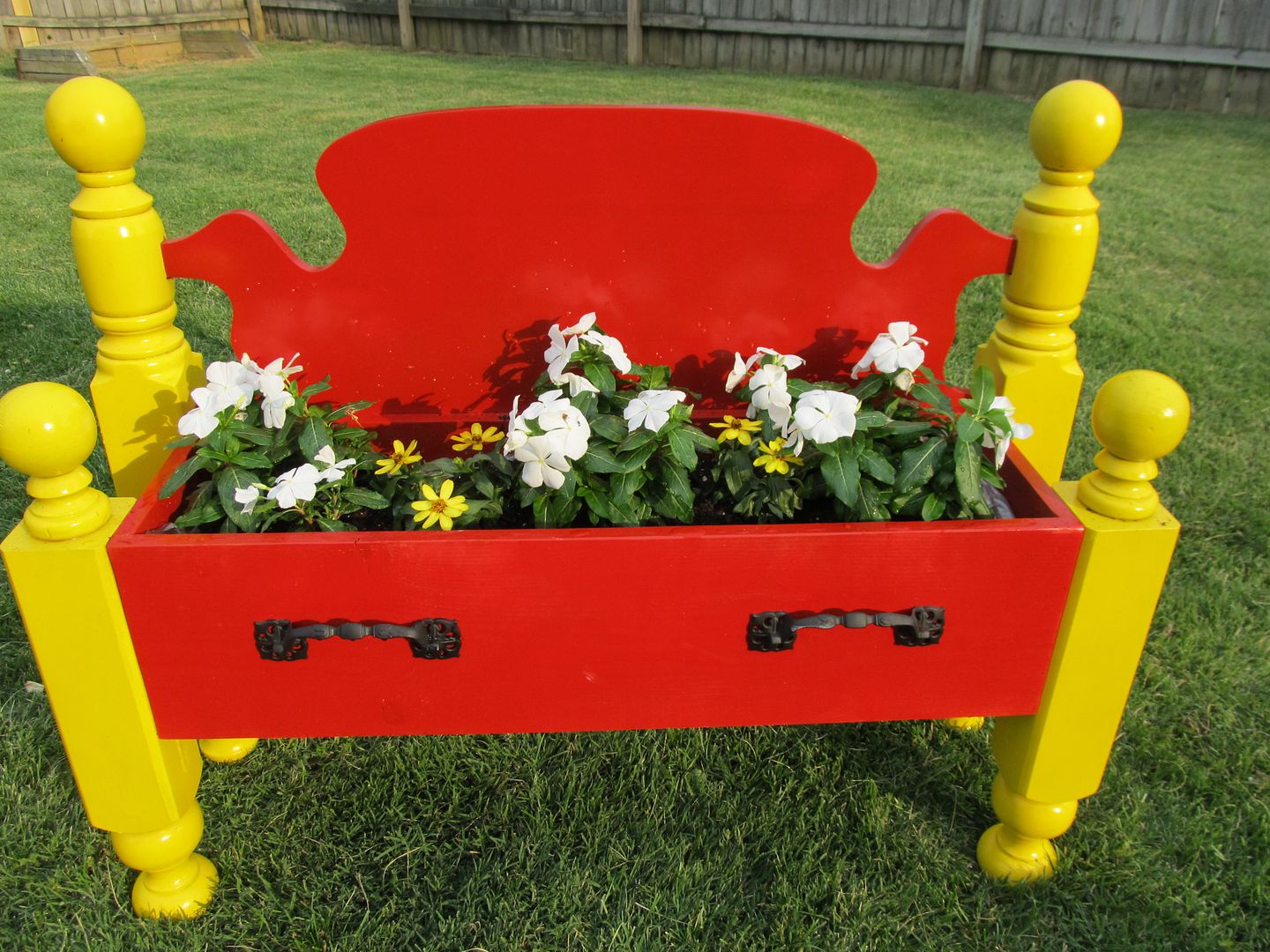 Doing projects and pretty flowers are two of my favorite things. When Miracle-Gro offered to help me throw a backyard bbq and host a planting party, I was thrilled! But, I have to be honest, this is not at my house. My backyard needs a serious overhaul. This is at Leann's house, it's our regular "get-together" place.
We had some great food, and a lot of fun!
We started with some terrariums, using a lot of glassware that I picked up at thrift stores. The kids had a great time, while the teacher in me was busy explaining about why we need to repot plants, and gently break up the root ball. I also told explained to them about the attributes of this moisture control potting mix.
After they each did their terrarium, they chose a bucket and a flower to plant.
What we used for our terrariums:
small rocks
Miracle-Gro Moisture Control Potting Mix
assorted succulents
Optional:
Dinosaurs
Silk butterflies
Silk flowers
We layered the terrariums with the rocks on the bottom, and then the Moisture Control Potting Mix. We added dinosaurs and some other items to add color. My personal favorite is the silk butterflies. You can see more terrarium ideas and directions on the facebook page-- The Gro Project
I've been doing a lot of planting, and caring for some older plants. I'll be taking care of them and feeding them with my LiquaFeed All Purpose Plant Food Advance Starter Kit.
You may remember this "flower bed" I made a few weeks ago. I chose some white and yellow flowers that look great with the colors of the flower bed.
I lined the flower bed with some plastic, then we all pitched in to fill it with the Miracle-Gro Moisture Control Potting Mix.
For more ideas, check out these fun garden projects on Pinterest.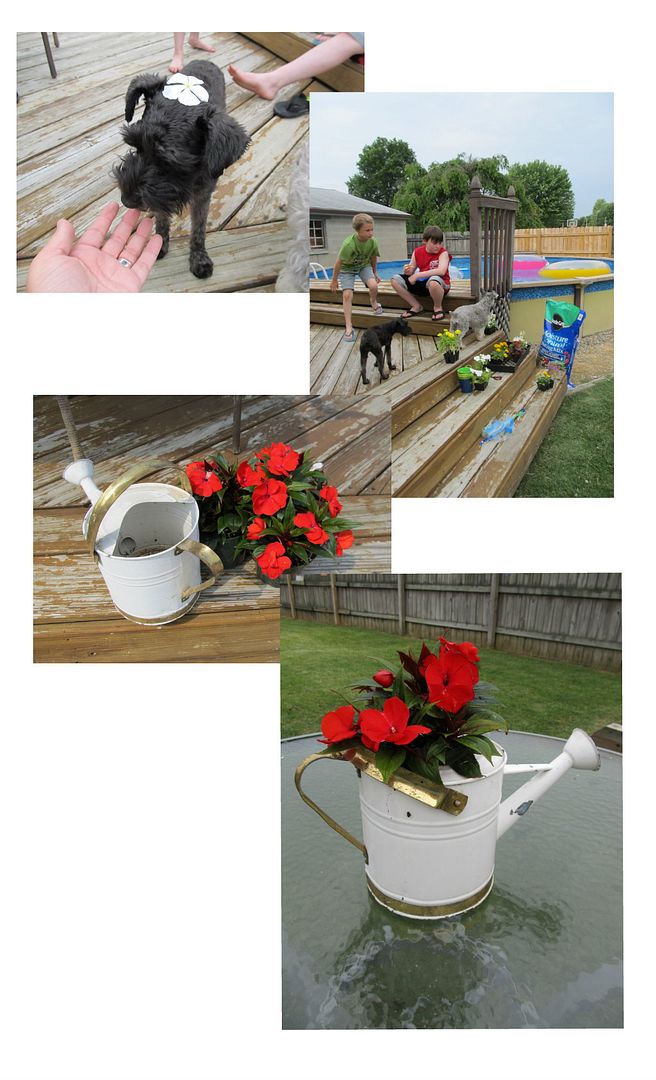 I repurposed a couple of other items, including this old watering can. I hope this is a day the kiddos will remember fondly, and I'm thinking I have some budding gardeners among the group!
I hope you're in the mood to get your hands dirty and plant something fun!
gail
Gail Wilson is the author and mastermind behind My Repurposed Life. She is obsessed with finding potential in unexpected places and believes that with a little hard work and imagination, any old thing can be made useful again, including herself!
Gail reinvented herself during a midlife crisis and has found purpose again. She hopes you will find new ideas for old things and pick up a few tools along the way.