How to make candlestick from repurposed bedposts
In between building larger projects, I love to tinker around with small bits and pieces!
I had some small parts left over when I made my Pedestal Plant Stands.
I trimmed them up, and used some scrap 1x4's to cut down into nice little squares. I routed the edges.
I drilled a pilot hole in the base and the candlestick, then screwed the screw into the base. I put the candlestick onto the screw and turned the candlestick until the base was secure.
I stained the bases with a combination of Jacobean and Mahogany to get a good match to the original color of the bed parts.
It's hard for me to choose a favorite.
These are the ones I put together with bases.
These are random parts without bases, too easy! I suppose you could set a candle right on the top, or use a cute little holder similar to one of these:
Do you
save
hoard small bits and pieces, or do you toss them? I only toss them after close inspection, and even then sometimes I second guess myself!
gail
see more spindle projects here: [categorythumbnaillist 36]
see more bits and pieces projects here:
[categorythumbnaillist 314]
linking to: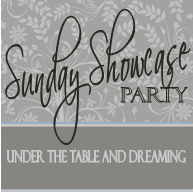 Gail Wilson is the author and mastermind behind My Repurposed Life. She is obsessed with finding potential in unexpected places and believes that with a little hard work and imagination, any old thing can be made useful again, including herself!
Gail reinvented herself during a midlife crisis and has found purpose again. She hopes you will find new ideas for old things and pick up a few tools along the way.