I can't wait to share this Amazing Grace sign I made out of an old bed!
Let's recap a little. I got this pile of stuff last fall from some very good friends.
I showed you yesterday that I made a sign out of the foot board sign Always Kiss Me Goodnight.
Old Bed Sign Always Kiss Me Goodnight
Today, I'm showing you the sign I made out of the headboard.
Dismantle Headboard for Sign
I used my compound miter saw to cut the end pieces of on either end of the headboard.
Paint Headboard Pieces

You can see here where I cut it and that I painted it with primer.
Black Bed Pieces to Make Signs

After the primer dried I used my Paint Sprayer that I got at Harbor Freight to paint it black.
Amazing Grace Sign on Silhouette

I designed my words in my Silhouette program. I love that you can make it as long as you want it. This was almost 4 feet long I believe. I used a different font for the A in amazing and the G in grace. I used contact paper for this stencil because I didn't want to waste my premium vinyl. You can see my settings. Speed=4 Thickness=3
Contact Paper Stencil on Silhouette

This is the polka dotted contact paper I used. I got it on clearance.
Lay Out Stencils for Amazing Grace Sign

After laying it out, I decided it wasn't going to work in three lines as I have it here.

I cut the phrases apart and made it four lines instead.
Use Painter's Tape to Lay Out DIY Stencil

Notice that since I am using this as a stencil, I have peeled away the "positive" and left the negative.

I used my handy self centering tape measure…. LOVE IT!

Still trying to get it all laid out.

I used some Scotch Blue painters tape where the letters were really close to the edge so that I wouldn't accidentally paint the board.
Painting Contact Paper Stencil | Amazing Grace Sign

I used a stencil brush… for the first coat. I wasn't really thrilled with how it was going.

So I switched to a sponge.

This is after I peeled away most of the stencil.
Amazing Grace Sign made from an Old Bed

Here it is after the paint dried.
Lightly Distress Sign

I decided to distress it a little. I think this would be great in a foyer or over a double doorway. Possibly even over a picture window? I would love to keep it, but so far I haven't found a place to put it.
Save & Share this project on Pinterest here.
gail
Pin It
Linking to: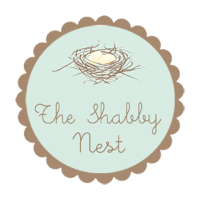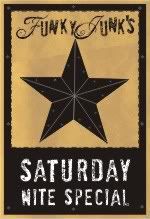 Gail Wilson is the author and mastermind behind My Repurposed Life. She is obsessed with finding potential in unexpected places and believes that with a little hard work and imagination, any old thing can be made useful again, including herself!
Gail reinvented herself during a midlife crisis and has found purpose again. She hopes you will find new ideas for old things and pick up a few tools along the way.