For our December Thrift Store contribution this month, we are highlighting projects from 2020. Enjoy this collection of Must See Upcycle Thrift Store Projects from 2020.
Easy Thrift Store Upcyles
This Farmhouse Perpetual Calendar is an easy way to upcycle thrift store calendars. Look for another idea using a different calendar at the end of this post.
How can you change up a thrift store basket? Check out this Thrift Store Basket | Leather Belt idea. Baskets are so readily found at thrift stores.
This thrift upcycle was so easy, I did it while I was camping! Don't you love the colors and pattern on this Upcycled Mirror Makeover?
Sewing Drawer & Cheese Box Decor
When you do a lot of sewing machine cabinet upcycles, you end up with a LOT of old sewing drawers. This little Decoupage Sewing Drawer was a little challenging, but I love how it turned out.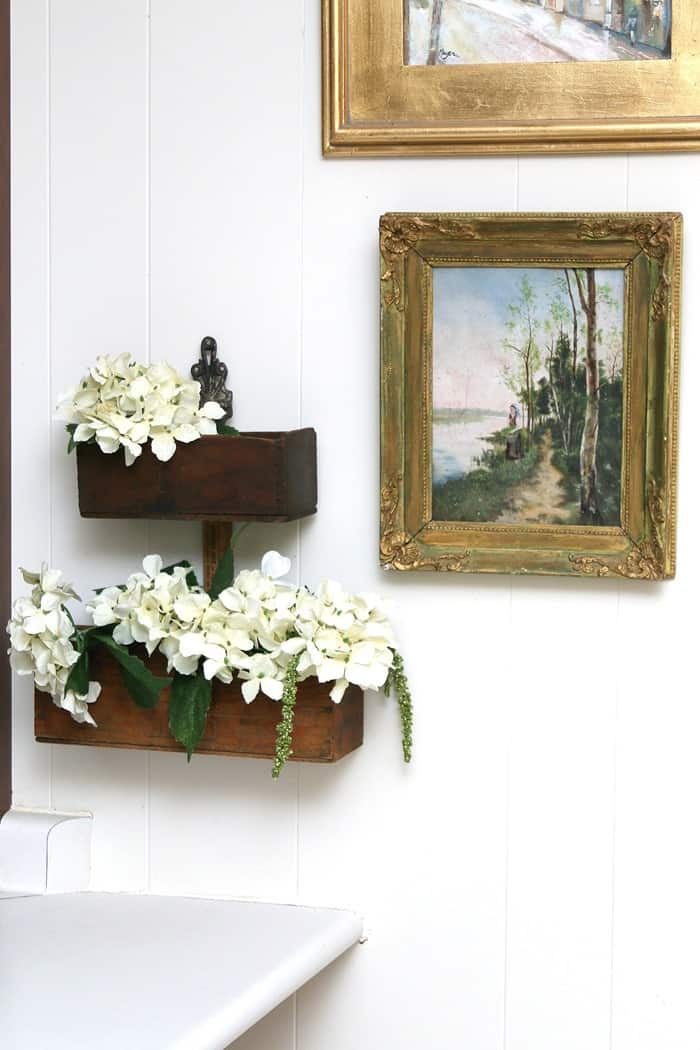 These Upcycled Cheese Boxes could easily be done using more sewing drawers. Have you done something similar with your own small drawers or boxes?
Repurposed Planter Ideas
A fun thrift upcycle is this Chandelier Succulent Planter. Do you know how much I love a good repurposed chandelier? How many have I done? I've lost count!
You can upcycle an old vase or planter, Maryann will show you How to Make a Cement Planter. It is a lot easier than you can imagine, especially with all of her great tips!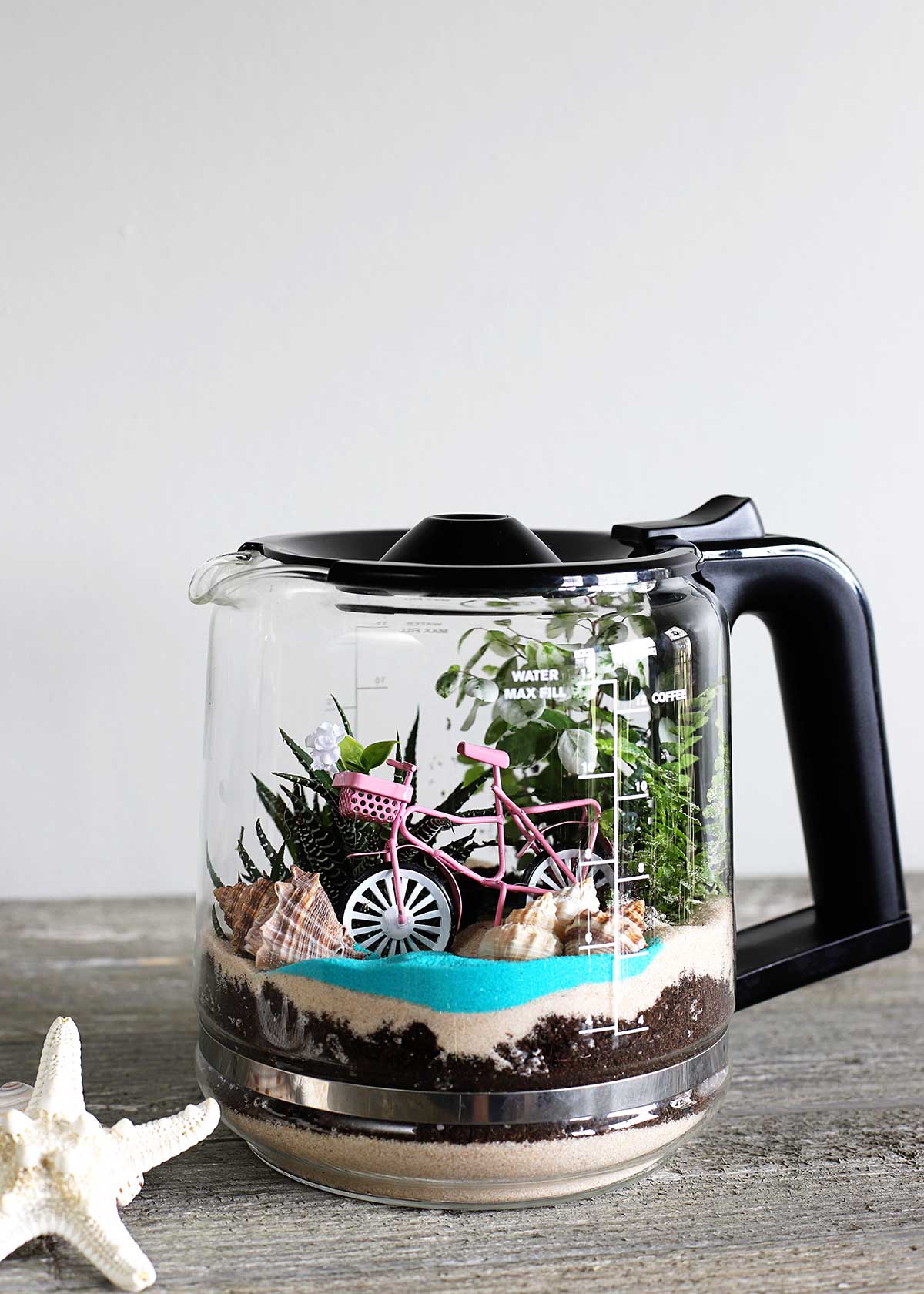 Whoa! Have you ever seen a Terrarium Coffee Pot? I've been wanting to do this every since I saw Pam's fabulous upcycle! But, alas, I haven't been thrift store shopping in so many months.
Thrifted Solar Light Ideas
Solar lights have changed so much over the years. They charge better in shade, which makes them perfect for so many areas of your yard. I made some Repurposed Floor Lamps and Solar Lights for all over my yard.
More easy solar light ideas. Although I call these Wine Bottle Solar Lights, one of them is actually a beer bottle!
Upcycle Thrift Furniture Makeovers
Whether you call it upcycle thrift or repurposed, Furniture makeovers with paint can be really easyBlue Gray Bookcase Makeover wasn't the easiest every, but oh so definitely worth it.
Do you see these t.v. tray tables and stands at thrift stores? This T.V. Tray Table Makeover was actually done on a table given to me by my niece. It's perfect for the camper.
Sometimes, you may need to do small repairs on items you pick up. This Doll Rocking Chair Makeover needed minor repairs. A little paint and glaze, and it doesn't even look like the same chair.
Easy Paint Makeovers
What is the absolute easiest way to upcycle thrift store items? PAINT! You won't believe how easy a Horse Statue Makeover can be. I'm guessing you probably have something at home that you could paint and refresh to fit your current style.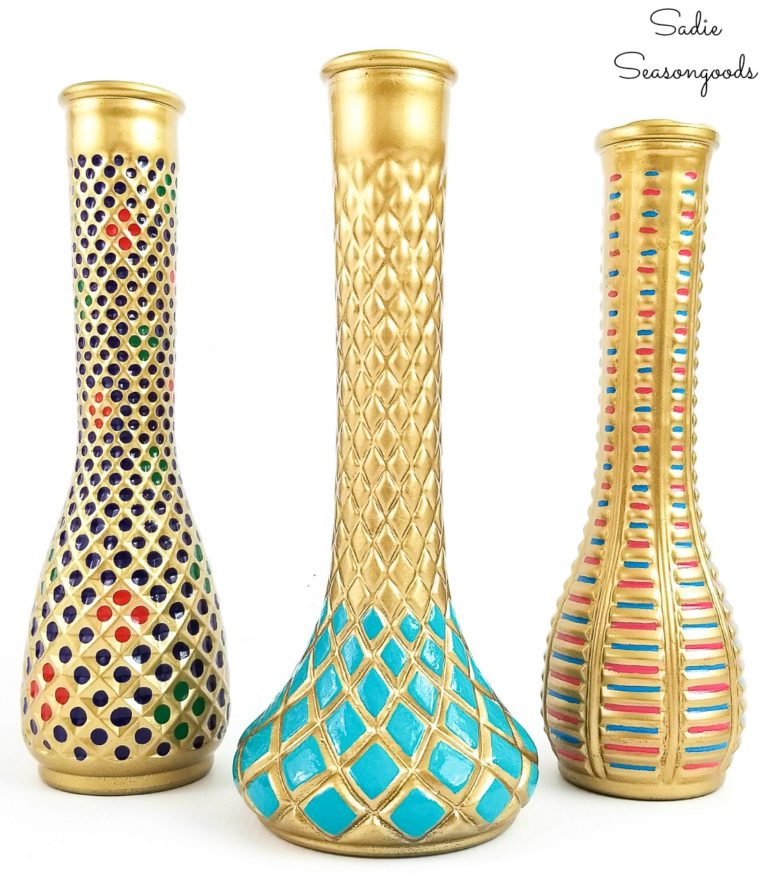 Thinking outside the box, Sarah, updated and upcycled thrift store vases. You know you have some of these in one of your cabinets, or under your sink!! Check out her Florist Vase Makeover.
Thrift Store Christmas Ideas
Remember the calendar at the top of this post? That was for the adults. This thrift upcycle is for the kiddos! With this Countdown to Christmas Calendar they will be able to keep up with how many days till Christmas.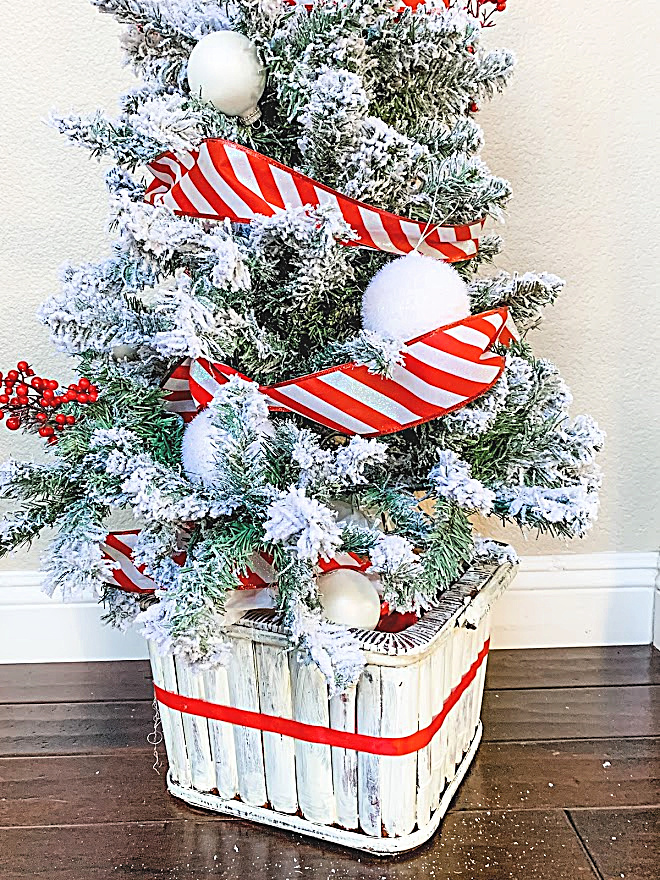 Do you love this Farmhouse Christmas Tree Basket as much as I do? So many baskets, so many ideas!
Be sure to check out my friends favorites, and all the upcycled thrift store ideas in the thumbnails below!
You are invited to the Inlinkz link party!
Gail Wilson is the author and mastermind behind My Repurposed Life. She is obsessed with finding potential in unexpected places and believes that with a little hard work and imagination, any old thing can be made useful again, including herself!
Gail reinvented herself during a midlife crisis and has found purpose again. She hopes you will find new ideas for old things and pick up a few tools along the way.